LEONPOLIS MANOR LANDSCAPE
Throughout most of its history Leonpolis Manor (Est. in the 16th century) has been functioning as working farm. Today it is home to one of a larger organic vegetable and fruit producers in the country. We have been commissioned to redesign Manor's territory to fit new recreational and cultural uses that are closely related to the farm, its rich histories and fragile natural environment.
Location: Leonpolis, Ukmergė District, Lithuania
Status: Ongoing
Year: 2019-2024
Typology: Park, productive landscape
Site Area: ~15Ha
Stages: Concept design to construction
Client: Private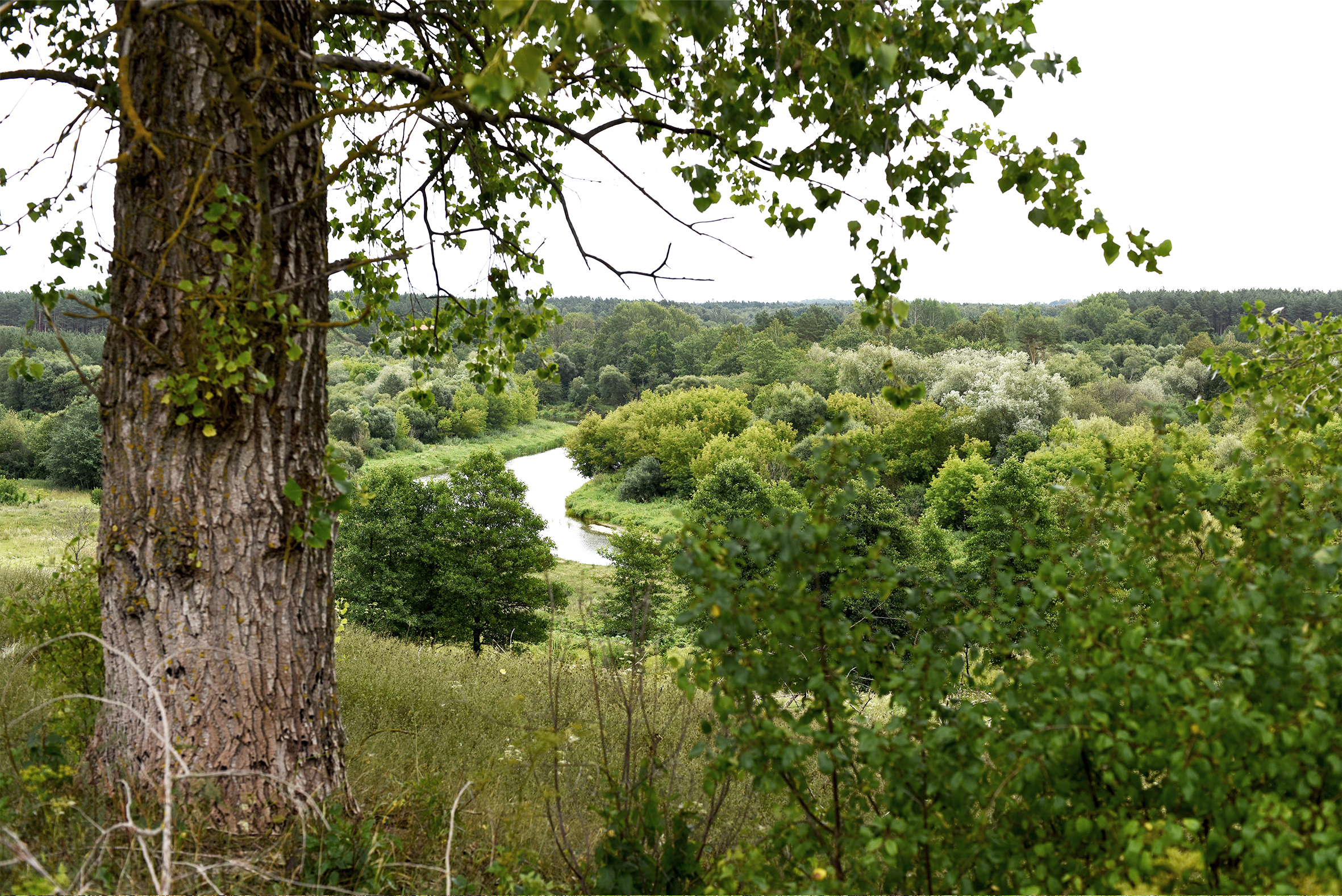 PHOTOGRAPHS OF LEONPOLIS MANOR AND ITS TERRITORY
MOST OF THE BUILDINGS OF LEONPOLIS MANOR ARE NOT RESTORED YET AND BIG PART OF TERRITORY TODAY IS USED FOR GROWING ORGANIC VEGETABLES, FRUIT AND BERRIES
Most of Leonpolis Manor territory is situated on the top terrace of Šventoji river some 5 km downstream from Ukmergė - a local regional centre. Dramatic river valley together with minor streams etching their own valleys form a distinct natural character of this territory. The river and its closest shores are protected as part of Šventoji ichthyological nature reserve and there are few patches of Fennoscandian lowland species-rich dry to mesic grasslands (natural habitat type of European community interest) across the site. Big part of the territory is used as organic fruit and vegetable farm while the parts around historic buildings are passively maintained for recreational uses. The lower terrace of the river is naturally overgrown with forest and riparian flora.


A bigger part of current manor buildings were built in mid 19th century and they have not been renovated yet. During the Soviet rule (second half of 20th century) few residential houses were built in between historic buildings across different parts of the site to house people working in a collective farm.

Leonpolis Manor and its territory is a protected heritage site of regional importance.

ILLUSTRATIVE SCHEME PRESENTING DIFFERENT PARTS OF NEWLY DESIGNED MANOR PARK WITH AREA DEDICATED FOR NEW CHILDREN PLAYGROUND/ ACTIVITIES PARK IN THE NORTH, HISTORIC PARK IN AT THE CENTRE AND AGRICULTURAL PARK ON THE WESTERN SIDE
Our project seeks to create a new park consisting of three separate parts - historic park around the main Manor building, dedicated to passive recreational use; agricultural park around brewery and former cattle-shed to house new restaurant and both indoor and outdoor spaces for bigger events; and area dedicated to big scale children play environment.

The proposal is based on our in-depth study of site's cultural history and rich environmental contexts. Here we wish to articulate the deep traditions of agriculture and its cultural heritage while not only preserving but enriching further the diverse natural habitats existing on site.



THE IMAGE OF 1/200 MODEL OF LEONPOLIS MANOR LANDSCAPE PROJECT EXHIBITED AT THE MANOR DURING FAMILIES FESTIVAL IN SEPTEMBER 2019.



ZOOM IN VIEWS OF 1/200 MODEL SHOWING PARTS OF AGRICULTURAL PARK CONSISTING OF NEW ORCHARD, EVENTS SPACE AND TERRACE BY THE BREWERY AND FORMER CATTLE-SHED, BIG LAWN, THE LAKE AND NEW VINEYARD.


As this was one of the first landscape projects of our new practice we aimed to put into practice our comprehensive design methodology based on in-depth contextual studies of the site, its landscape, its organic and mineral environment, its cultural and social histories and its heritage at both local, regional and wider scale.

We constructed a physical model of the site in order to both understand its topomorphological and urban specificities and, through it, get a better sense of scale of different spaces and evaluate the role existing planting plays in forming them. Alongside this, the slow process of model building gave us crucial time to meditate on possible design scenarios, that were later tested in easily comprehensible scaled environment - something that neither the medium of drawing nor that of SGIs is usually capable to fully articulate.
ILLUSTRATIVE MASTERPLAN SHOWING OVERALL TERRITORY OF LEONPOLIS MANOR. SOUTH EAST - HISTORIC PARK, NORTH EAST- CHILDREN PLAY PARK, WEST - AGRICULTURAL PARK