VISION FOR KAUNAS FORT NR. 8
Together with Šilainiai project and Kaunas Fortress Park were selected to develop vision for Kaunas Forth nr.8 as part of international program Actors of Urban Change.


More about the program ︎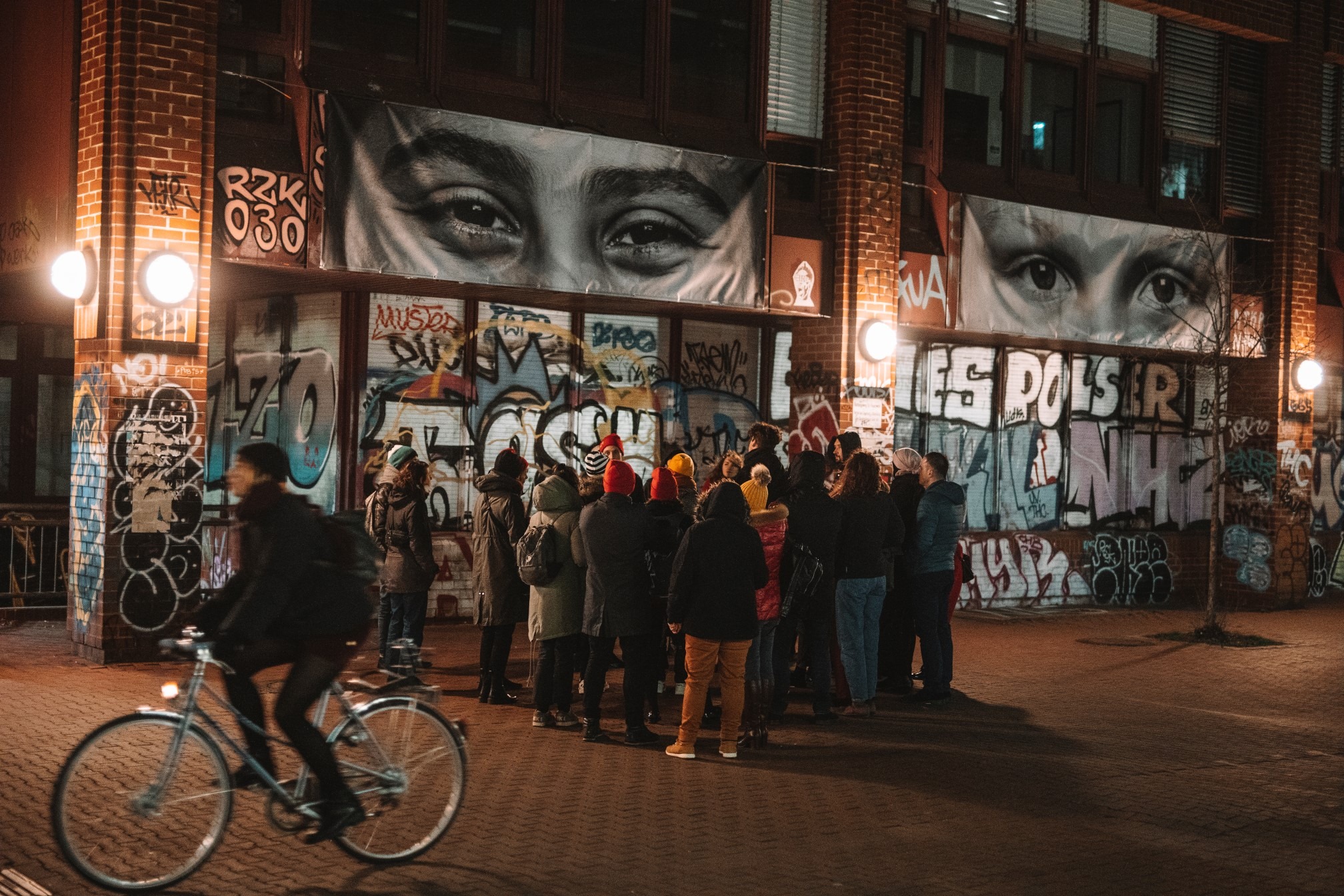 MOMENTS FROM FIRST KICK OF MEETING IN BERLINPHOTOS BY PANOS GEORGIOU
ABOUT THE PROJECT

Military land reclaiming process through culture and urban gardening at Kaunas Fortress Fort no. 8. During this 18 month project our collaborative team will be working on community building by mapping local biodiversity, creating a sustainable, long term vision for this unique place and starting a foundation that will continue to lead the implementation of the strategy and secure the site for community use. Our aim is that Kaunas Fort no. 8 would become a historical park with functional spaces for local communities: urban garden, historical - nature trail and culture, an inclusive, peaceful place for meaningful leisure.

THE 8th FORT WAS THE MOST MODERN ENTRENCHMENT, EQUIPPED WITH ELECTRICITY, SEWERAGE, AND CASEMATES FOR A GARRISON OF 1,000 PERSONNEL IN THE END OF 10TH CENTURY. UNFORTUNATELY TODAY MOST OF THE FORT IS FLOODED AND IN A VERY POOR CONDITION. KAUNAS FORTRESS ASSOCIATION HAS A VISION TO DEVELOP THIS AREA INTO A PARK WHERE DIFFERENT EVENTS AND ARTISTIC EXHIBITIONS COULD TAKE PLACE.BUT FIRST STEP IR TO MAKE THE TERRITORY SAFE, CLEAN AND ACCESSIBLE BY PUBLIC.



ABOUT ŠILAINIAI GARDENS


Majority of the people who moved in to the new estate came from small towns or villages where gardening has always been an inseparable part of life. Living in an apartment building made people recognise how much they were missing this activity that they left behind. New comers noticed the fort territory and even though it was abandoned, run down and full off bushes and Sosnowsky's hogweed they started to prepare it for gardening.

People were continuously cleaning the territory, planting trees and establishing community gardens. Around year 1999 gardens were quite well established with active community and community events.

During the years a lot of original gardeners retired and gardening became one of the most important activities during the warm seasons. Unfortunately at the same time there started to appear more robberies and random destructions. This led to reduced feeling of safety and combined with old age some gardeners stopped their activities. In the spring of 2018 there was a try to forbid gardening in general. During the summer some greenhouses were burned. Gardening community is feeling frightened but the wish to work the land stays strong even though the vision of the fort is unclear.

In the autumn of 2018 different stakeholders, groups and community representatives started the work on clarifying the vision of the Vlll Fortress and Gardening in the area. Meetings are being held, gardening history is being written down and plans to save and support gardening are being drafted.


THERE ARE ALREADY MANY ACTIVITIES HAPPENING WITH STRONG LOCAL COMMUNITY, WICH ARE INITIATED BY THE ŠILAINIAI PROJECT.
PHOTO BY EVELINA ŠIMKUTĖ